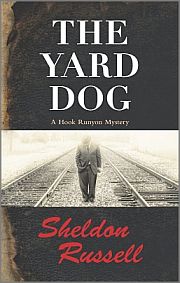 April 1, 2014
Worldwide Library
Worldwide Mystery
Paperback
ISBN-13: 978-0373268900
RAILROADED INTO MURDER...
Nothing surprises Oklahoma railroad detective Hook Runyon anymore. Having lost his arm, fiancée, and once-promising future, he's pretty much seen the worst life can bring. Until his friend Spark Dugan is "accidentally" run over by a train—and too many details refuse to add up. Why is there no blood on the scene? How could so many on-the-spot witnesses see nothing at all? And why would a harmless coal salvager have army goods from a nearby prisoner-of-war camp?
Most people in this Depression-racked town are far more concerned about German prisoners escaping than they are about Spark's fate. But Hook's instincts and unerring knowledge of the yards soon uncover more than one sinister connection. Now revealing the truth and saving innocent lives means going up against ruthless enemies determined to stop him at any cost....
Originally published September 2009 in hardcover by Minotaur.
Read an excerpt
This edition can only be purchased through
eHarlequin
.
Can also be purchased in 09/09 eBook format from Minotaur Books: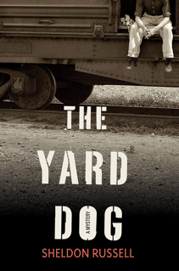 September 1, 2009
Minotaur Books
Hardcover: 304 pages
ISBN-10: 0312566700
ISBN-13: 978-0312566708
A one-of-a-kind mystery,
The Yard Dog
opens in the final days of World War II, when the remote corners of the Great Plains hosted camps of German POWs captured in Europe. Near one such camp in Oklahoma, a one-armed railroad bull—a yard dog—named Hook Runyon keeps an eye out for hobos illegally riding the rails and thieves robbing travelers. One morning, a new problem confronts Hook—a body of a local coal-picker has been mutilated under a train car. But Hook soon discovers that the victim may have been dead before the train ran over him, and that a work detail from the German POW camp may have seen something.
Is the death connected with black market shipments coming out of the camp? With the help of a moonshiner friend, and a brilliant, beautiful professor who has arrived from New York to reeducate the Germans, Hook pries into the killing and uncovers much more than he ever imagined.
Bringing the clever and grizzled Hook to life, Russell's powerful novel also makes a vivid presence out of the land west of the Mississippi, the realm of hazy sunsets and humming locusts.

Read an excerpt